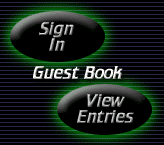 Carlisle Class of 1986

Reunion Pages

Welcome to YOUR website !!!

Look around, tell your classmates, let us know what you think.

Don't forget to sign the guestbook !! 

Join the mailing list below for the latest updates.

This page was last updated on: May 12, 2010
If you have moved since the last reunion, please contact Amanda and let her know your new address.



Contact Person:



Amanda Fowler



1025 W New Street



Lancaster, PA 17603

Or, email her with the mailbox at the bottom of this page.

There are some people we couldn't locate for the last reunion.  The "Lost Ones" button will take you to the list.  Please look at the list and see if you can help us out.  If you know someone on the list, or you are on the list, let us know.

The other link buttons should be self-explanatory.  If you experience any problems with any of the pages or links not working, please
email me
and I will fix it.  Thank you.